WACO, TX — Different. It's a word we've heard far too often in describing American life for consumers and business owners amid the COVID-19 pandemic. But in the death industry, the story being told is relatively the same.
Adrian Green is the owner of Serenity Life Celebrations funeral service located in north Waco.
"COVID has impacted the death industry, intensified, where it's just hard for us to keep up," he said.
You'd think for someone in the funeral service industry, more deaths would be profitable, but for Green, like most in the industry, it's been expensive.
"Business has tremendously increased, number wise, in deaths." Green said. "In business, it has been an expensive journey."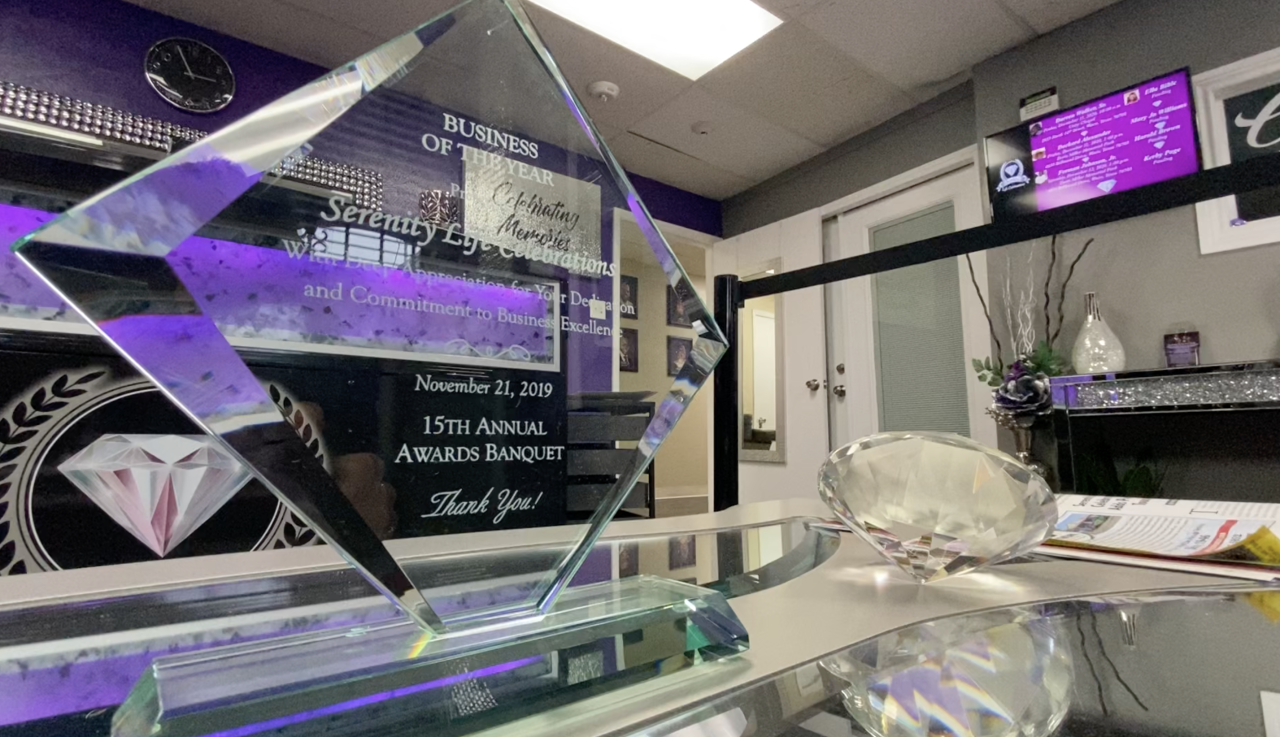 Every facet of his industry has undergone a sort of COVID-19 remodeling, whether it be providing separating ropes in his waiting lobby, cleaning products on the desks and tables, the monthly fumigation and cleanings he employs.
In Nov. 2020, 25 News reported on some of the pandemic-related changes the funeral service has undergone. Some of the changes appear to be long-term, while others not so much, but still coming with a financial toll with business owners like Green.
"We go through bleach like it's water now," he said.
For Green, it all goes back to supply and demand. The increase in demand and lack of supply for specific items has all led to higher prices.
"Now the casket price has been driven up. It's hard to get caskets now," he said.
From caskets to personal protective equipment, the pinch is real.
"And it's not just caskets," Green explained. "It's hard to get gloves. It's hard to get the things that we need to stay safe."
For Green, he continues to try and find ways to ensure the increase doesn't pass on to his customers.
"As a business owner, I'm trying not to pass that cost on to our customers," the owner said.
Data from the National Funeral Directors Association highlights the national median cost of an adult funeral for viewing and burial from 2019. However, as of 2021, Green says those numbers have all increased.
"They've skyrocketed," he said.
For Green, the financial toll has been just as real as the emotional for him and his community-oriented business.
"The main thing is to follow the guidelines," said Green.
He hopes for the Central Texas community, we're finally on our way down the hill that is the COVID-19 pandemic.
"The main thing is to follow the guidelines," he explained.
Despite his line of work, Green hopes most people won't have to see him outside of this news story.
"Stop seeing each other so you don't have to see me," he explained. "That's the main thing I want you to let the people know. Stop seeing each other, so you don't have to see me."