TEXAS — On Thursday, Governor Abbott said that hospitalization rates are down in the state thanks to Texans following social distancing practices. He stressed that these practices are extremely important now that schools are back open, football is being played and flu season is on the way.
Abbott said that with hygiene practices and medical advances, he believes that Texans are able to address the pandemic and financial strains at this time.
Before announcing the opening of more businesses, he said that Texans must continue to use safe practices such as social distancing and not going out while they are feeling sick. He said we must remain focused on protecting the most vulnerable.
He spoke of using a new method of measurement for COVID-19 to determine how the state will respond. When COVID-19 hospitalizations are high, he says this shows corrective action is needed in the region. However, if hospitalizations are low, he said the same action is not needed.
This measurement will focus on the 22 hospital regions in the state.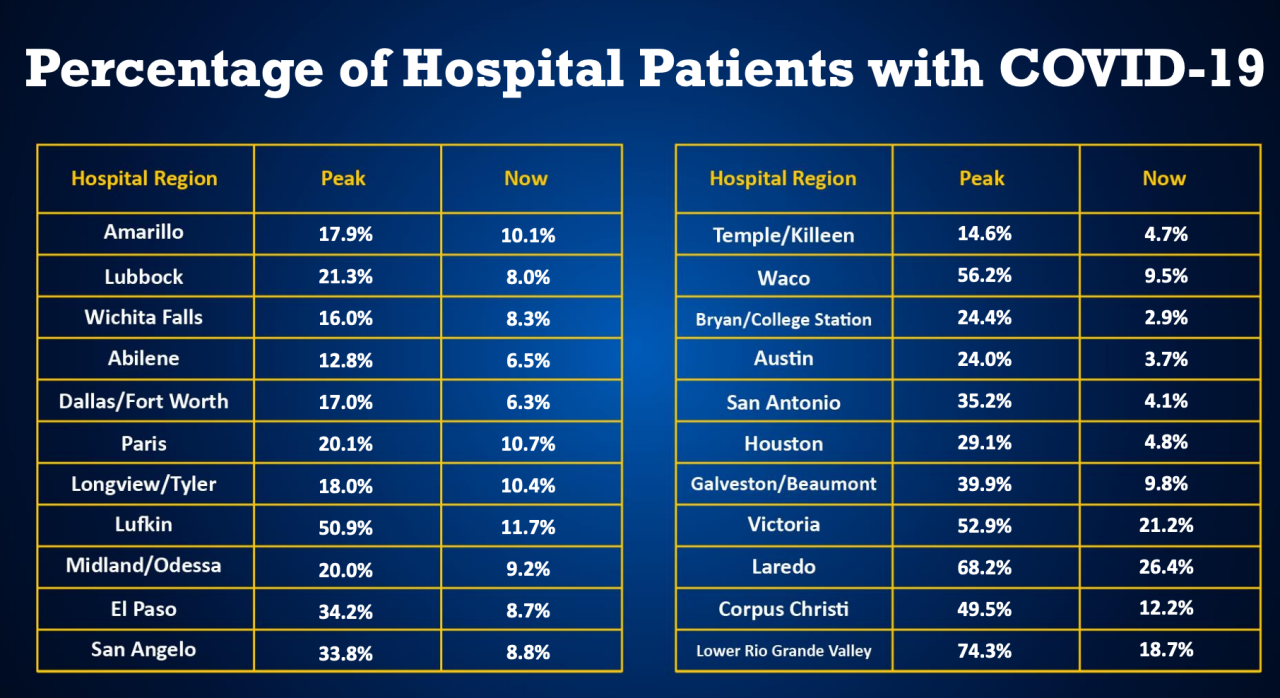 Abbott addressed concerns that Texas should fully reopen. He said the coronavirus is still a threat and that this is not an option at this time.
During the press conference, he announced that regions with low hospitalization rates can open restaurants, stores and gyms to 75 percent. This can start Sept. 21.
For more information on the opening, click here.
Bars are still not able to open.
Hospitals are able to resume elected procedures and nursing homes can allow visitors if there is not an outbreak.